GPS Can Make It Happen
The Service You Want. The Expertise You Need!
"No one person can know or do it all."
GPS (Global Property Systems) is a boutique real estate firm, founded with the fundamental principle of collaboration. Now, after 10 years in business, we have expanded to 3 continents maintaining a unique approach, while building a robust global network.
When the world changes, you need to rethink everything. No more so than during a global pandemic. But GPS was ahead of the game from the start. As a tech savvy, cloud based brokerage, we provide a wide-ranging online presence. More of a marketing agency than traditional brokerage, we concentrate on proactively tracking down buyers for our listings by extensively marketing properties both locally, nationally, and globally. This provides our clients a level of service, expertise, and attention to detail which sets us apart.
Global Property Systems rallies employees, agents and service providers around an inclusive culture. Real estate is a people business, and it's our people that make our culture so strong. No one person can know, or do it all. The more diverse a team, the better service we are able to provide our clients.
It's not just about your Realtor, but the people behind the scenes supporting their efforts.
Personalized Service & Superior Agents
A remarkable 89% of Americans say they have little to no trust in real estate agents. That's directly correlated to the fact that 70% of transactions are facilitated by part-timers who lack the skill, professionalism, and customer-centric approach of the best agents.
Having so many part-time agents out there does not benefit consumers. But traditional brokerages continue to hire part-timers because the brokerage actually makes more money from 10 part-timer agents completing 1 transaction a year with a higher split than they do from 1 full-time agent completing 10.
GPS as a boutique real estate firm offers a unique business model. Locally owned and able to deliver on the personalization and service consumers crave far better than our one-size-fits-all competitors.
In a way, consumers treat brokerages like they do restaurants: You want to go where you know the owner, where there's a unique flavor, where they've built a sense of community," says Vanessa Saunders, founder & CEO of Global Property Systems. "As a boutique brokerage we are able to create that unique culture and sense of belonging in a way the national chains just can't match."
The team behind our Realtors
Our Realtors are backed by our team of professional marketing experts, each possessing a key talent leading to your successful transaction. From social media to video production our marketing crew ensure that your home will be seen by every potential buyer locally, nationally and globally.
You will also benefit from our outstanding concierge services and management of client tested and approved service providers. When needed, our in-house marketing team and suppliers work together to ensure your home looks its absolute best, proving irresistible to buyers.
As the online world increasingly becomes the primary source for property searches, it is more important than ever that a marketing strategy of diverse visibility and captivating content is used. The marketing team at GPS designs a customized marketing program to ensure your home gets in front of the right demographic of buyers.
These days, simply posting on the MLS is not enough. It's critical that your home is seen everywhere to get maximum visibility - on all listing portals, social media channels, websites and blogs. But visibility is only half the solution. We work hard to ensure your home appeals to the dreams and desires of perspective buyers whatever the price range.
Is GPS the right fit for you?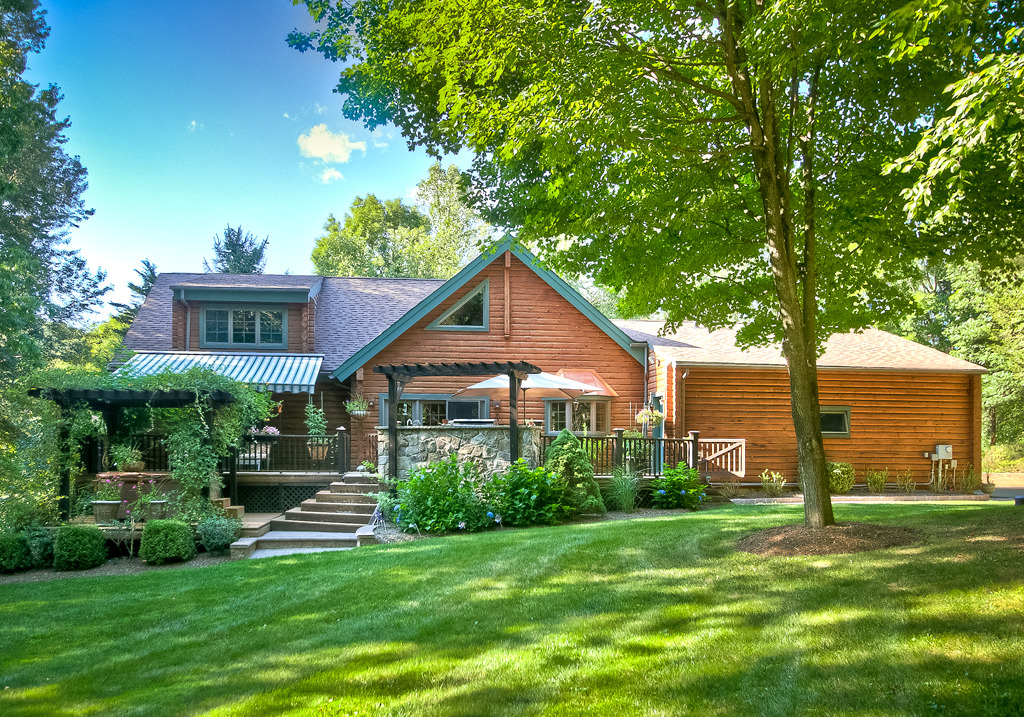 Every property is unique
It's the job of our Realtors who are all Certified Pricing Strategy Advisors & Local Area Specialists to understand and communicate not just the value of your property, but the lifestyle connected to your home and match it to the right buyer. Our team of marketers work in tandem with our agents to know your goals, your home, and reflect your community to attract buyers who are ideally suited to it.
Project Management
Selling a home can be an overwhelmingly complex process. By allowing our agents the time to take care of your needs, the GPS process is designed to make it seamless and stress-free. You can count on our concierge team behind the scenes to carefully manage every detail keeping you fully informed every step of the way. This will enable you to continue life uninterrupted, without worry, knowing we have you covered so you can concentrate on the move to your next home enjoyably.
Your home is a high-value asset and a cherished place of belonging. We believe the marketing of your home should convey its true worth.
Taking beautifully framed photgraphy is the foundation of property marketing and essential for visually communicating the story of your home. We are committed to the top-of-the line professional photography, using HDR cameras that ensure perfect lighting and detail.
Once we have captured the essence of your home in video and beautiful still photography, our professional copywriters weave a compelling story for our narrators to tell, ensuring every buyer is enthralled, has every detail at their fingertips and can't wait to visit your home in person.
Smart Technology & People
Global Property Systems was the first cloud-based real estate brokerage on the east coast, so when the pandemic hit, nothing much changed. Our Buyer Specialists all work from home, only meeting buyers in person once fully pre-approved, and mandatory disclosures are signed. We use Zoom, and other platforms to collaborate with our clients and each other. As our listings feature fully narrated virtual tours, there's no need for invasive open houses. We have even sold many homes completely virtually where even the walk-thru and closings were done on-line!
The mantra of buyer agents in the real estate industry is "Speed to the Lead!" With modern technology developing rapidly so is the need for technology to assist our human agents. Our cutting edge CRM (customer relationship management) is considered the premier platform in the real estate industry:
www.SearchHomesInNY.com
, and our 24/7/365 Customer Service Center ensures no buyer lead falls through the cracks.
Today's electronic lockboxes do much more than allow access like the old-fashioned unsafe combo boxes. Nowadays, unless an electronic lockbox is used, your home isn't covered by your agent's broker's insurance when it's being shown. To ensure your security GPS uses the very latest electronic lockboxes with facial recognition technology. When appointments are requested you'll be notified with the name, time, and the length of a proposed showing. Once confirmed, this information is synchronized with the lockbox. Only the confirmed Realtor is allowed access at the allotted time by using their personal pin code.
Traditionally sellers would expect their listing agent to be present at every showing. Today this practice is known as "Blocking". This unethical "service" is used to inconvenience other agents, not service sellers best interests. GPS ensures your home is always available to be shown by every licensed agent with qualified clients, not just when it's convenient for us to be there. Don't worry, our comprehensive marketing ensures that buyers and their agents have all the information they need when visiting your home. If they have questions, we'll address them all after the fact.
With advanced analytics tools, we are able to track how buyers view your listing and measure their level of engagement. We provide constant feedback, keeping you informed all the time.
The Importance of Current Market Conditions
Understanding a strategy which differs from the normal Current Market Value/What's My Home Worth algorithm is key to your success. In a red hot market, anyone can list a home and sell but will you be leaving money on the table by doing so?
As mortgage rates are likely to continue to rise over the year housing affordability will remain an important factor to watch.
The inventory of listings has also begun to rise post pandemic. However, GPS has developed a winning "Go-To-Market" strategy designed to create multi-bid scenarios, ultimately resulting in higher-than-market-value sales.
<
As members of 5 MLS systems, including Manhattan, NJ and CT, we request the same courtesy from every brokerage and the Realtors we cooperate with. That's over 143,000 Realtors whose clients may well be your buyer.
The GPS mortgage partner is Luxury Mortgage. Whatever your price range, we are able to ensure our buyers are fully pre-approved or can show proof of funds prior to visiting your home in person.
GPS Industry Memberships,
Certifications & Designations
Our team hold a variety of certifications, designations and memberships to industry groups. The following is just a sampling:
Memberships:
FIABCI The Federation of International RE Professionals
AAREA The Asian American Real Estate Association
NAHREB National Association of Hispanic RE Brokers
NAR National Association of Realtors
CEREAN Central European RE Association & Network
AFIRE Association of Foreign Investors in Real Estate
OPP Overseas Properties Professionals
AMA American Marketing Association
Social Media Marketing Association
Designations:
SRES Senior RE Specialist
CIPS Certified International Property Specialist
SRS Seller Representative Specialist
CRS Certified Residential Specialist
Specializations:
Equestrian | Historic Homes | Resort & Vacation Homes | Golf Communities | +55 Communities | Senior Living Opportunities
First Time Buyers | New Developments | Fractional Investments
Global Property Systems,
The Hudson Valley Team
The Marquis Suite 320 - 380, 56 Lafayette Ave, White Plains, NY 10603
Call GPS to arrange a confidential, entirely obligation free meeting at your home. Let's see if we are the right fit for you!